La "moda" de las adaptaciones de libros a la gran pantalla parece que no está decayendo viendo los buenos resultados que están teniendo películas como En Llamas y la gran espera que hay para ver Divergente o The Maze Runner. El próximo libro que se une a esta larga lista es The Giver o El Dador, escrita por Lois Lowry ambientada en una sociedad futurista que es presentada, primero, como una sociedad utópica pero que parece ser más bien una distopía.
Seguramente muchos de ustedes ya sabíais que este libro iba a llegar a los cines puesto que son seguidores de los libros de Lois Lowry pero lo que les quiero enseñar son las primeras imágenes oficiales que fueron reveladas ayer gracias a Entertainment Weekly. En ellas podemos ver a Brenton Thwaites interpretando a Jonas y a Jeff Bridges como el Dador.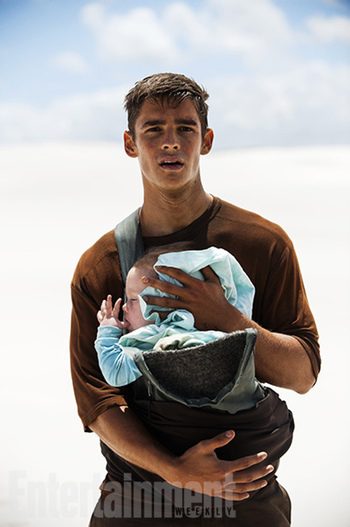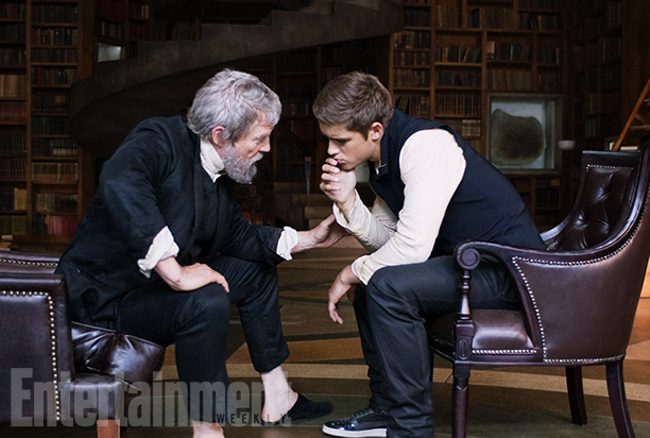 La película cuenta también con la aparición de actores como Meryl Streep, Katie Holmes e, incluso, estará la cantante Taylor Swift. La película se estrenará en un principio el 15 de Agosto de este año en EEUU según IMDb.